Our Story
Concept Professional Recruiting, originally founded as Concept Engineering & Mfg., Inc., was established in 1984 to supply quality engineering, design, and drafting services to companies in the Milwaukee area. Understanding that the business was highly competitive and service oriented, our long-term goal was to gain a reputation throughout the industry for supplying reliable, quality personnel at competitive rates.
The business of staffing has changed significantly over those 30 years.  In "the old days" a chief engineer would call with a need for a designer on Monday at 8:00 a.m.  No resumes, no background checks.  We would "deliver" a candidate on Monday as requested (sometimes including a drafting board!) and they would work until projects end.  If business and the economy continued to be good, the client may eventually bring that candidate on permanently.
With the current shortage of talent due to the retiring of the baby boomers and a reasonable economy, most of the requests we field these days are for help in recruiting permanent talent.  Thankfully with the reputation and network that we have built over the years we have some great resources to go to when looking for help.
Whether you're looking for a career change, or you're a business searching for that person to fill a temporary assignment or a permanent piece of the puzzle to complete your team, Concept Professional Recruiting is here to help!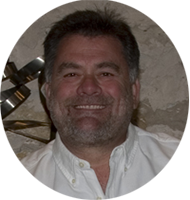 WE FIND TALENT
Candidate search, screen, and interview
FIND WORK
Find your next job and make a career change with us.
CRAFT YOUR RESUME
We'll work with you to edit and refine your resume.
Refine Your Interview Skills
We'll help you hone your interviewing skills and make the best impression on the big day.
Concept Professional Recruiting focuses on not simply placing individuals, but placing them where they are able to perform to their utmost abilities.
Read about the Concept difference, and why so many people have chosen Concept for their staffing and job seeking needs.
Let's Start Something New!
Let us know what you're searching for, and we'll make sure your next step is a comfortable one